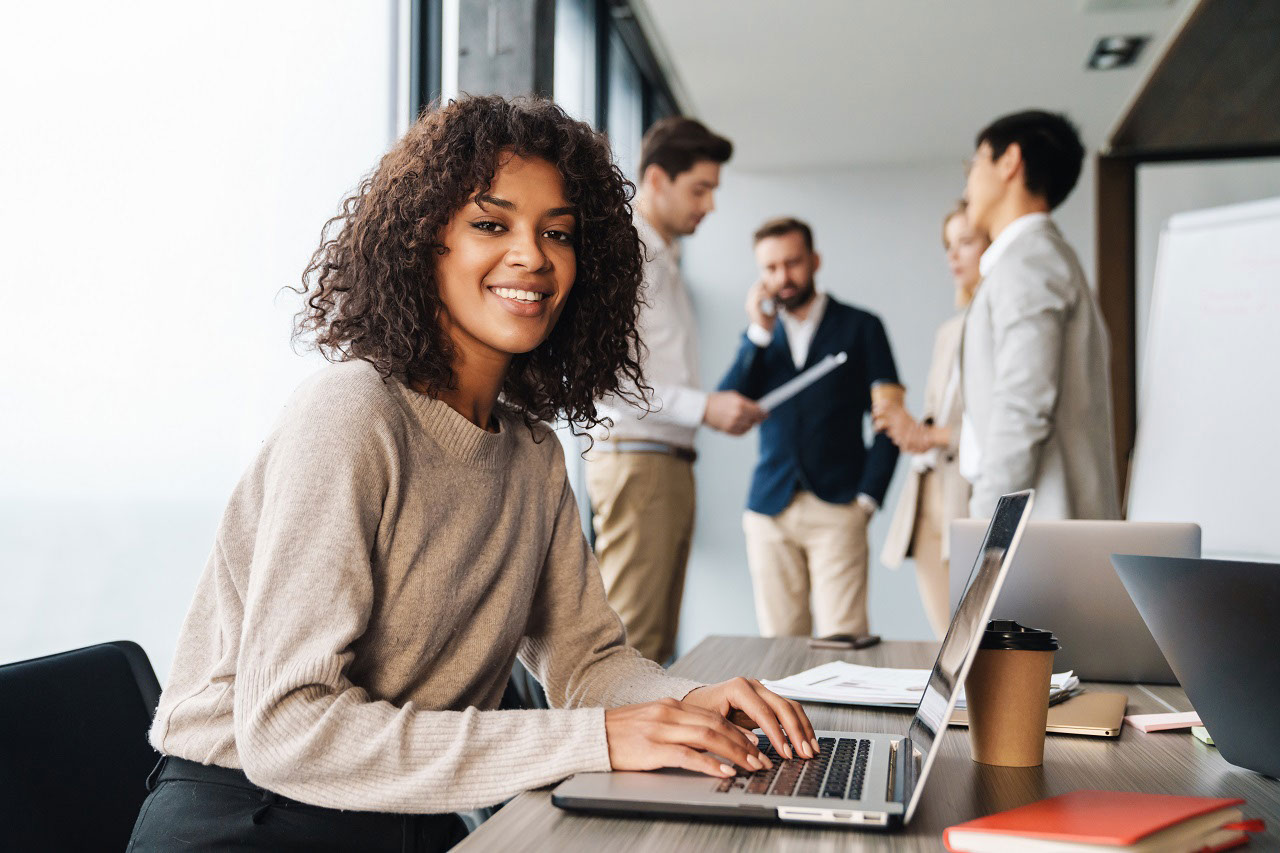 At last – an equal recruitment process for all in 2021. AIMGroup talks about the benefits of Not a CV.
It's time to stop asking for CVs.
Businesses can now achieve an equal recruitment process which removes bias from the very beginning of the process. Find out what our platform delivers and seeks to achieve for all.
AimGroup, Business Intelligence for Marketplace and Classifieds, spoke to Geoff Sims, Managing Director and Co-Founder of Not a CV to find out more.
A new interactive recruitment platform, Not a CV, has launched in the U.K. aimed at helping employers make the right choice.
The machine technology-enabled digital platform incorporates a free psychometric and curated timeline for each candidate, which, Not a CV says, allows employers to get a wider 'whole person' view of the candidate. The platform connects with potential candidates in real time to speed up the recruitment process and gives employers an option to access interview questions that are realistically linked to the specific role and shortlisted candidates. With the platform delivering an anonymous application process, bias is stripped out from the very beginning of the process. This means that recruiters and hiring managers can be confident of an equal recruitment process by using the Not A CV platform, which enables social mobility and diversity and inclusion.
How can businesses ensure an equal recruitment process on Not A CV?
The platform offers recruiters a no engagement, no fee deal based on connecting candidates who 'like' the role to the employer who can then 'like back or reject'. Employers follow five steps to use the platform:
Employer chooses the skills required
Attach the psychometric profile for the role/opportunity
Candidates who match the role can choose to use one of their limited 'likes' with the employer's opportunity
Employers like back or reject. They only pay for 'mutual likes' – this reveals the candidates full digital profile including evidence of their work, community activities, skills, psychometrics, qualifications and work history
Start interacting with shortlisted candidates – arrange interview / next steps
How does Not A CV help speed up the recruitment process?
"Not a CV is different to anything out there. Job seekers no longer need to chase individual employers or recruitment agencies by email with copies of their CV," said Geoff Sims, Not a CV MD.
"For employers, the platform helps them clarify what they are looking for and allows them to achieve a better cultural fit by connecting them with candidates who are aligned to their purpose."
"CVs are so tedious to trawl through and do not give you a multi-dimensional view of the candidate's personality, skills and achievements, which means many great candidates end up getting missed. Not a CV offers candidates the chance to create a digital profile that is far more relevant in this digital world."
Sims said that the platform could save employers money because with the psychometric test, it's more likely they will get the right fit for the job, reducing the number of candidates who end up leaving the role after a few months.
"The matching process is based purely on suitability for the role and organisation removing a layer of unconscious bias which can negatively affect hiring decisions," Sims said.
Try our access anywhere platform today. No fiddly tech to install or expensive upgrades.
Tired of spending so much time searching through bad applications or trying to meet time to hire targets? Keen to ensure that all of your recruitment is fair and equal, giving access to all talent to apply for your roles? Looking for a tech solution that will help your recruiting team to deliver an equal recruitment process? Well now you can achieve all of this with our new platform.
Culture fit is so important. Our clever tech matches candidates to your open jobs. You can even specify personality types, by setting a personality test that matches to your business culture. Ensure you only receive candidates that are an exact match. Find out more about not a cv here. Jobs are free to list and you only pay on engagement with shortlisted candidates.
Looking for work?
Download the Not a CV app and find your dream job!
Looking for an employee?
Create an account and post your opportunity today!